Your Liberal Candidate For
Notre-Dame-de-Grâce–Westmount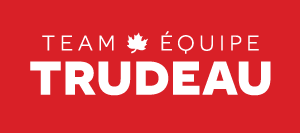 Commit to Vote
Add your name now to show your support for in Notre-Dame-de-Grâce–Westmount.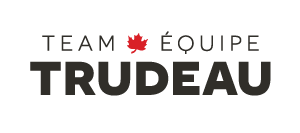 A champion for a better future in

Notre-Dame-de-Grâce–Westmount
Anna Gainey is the Team Trudeau candidate for Notre-Dame-de-Grâce—Westmount in the upcoming federal by-election.
Anna is a dedicated Notre-Dame-de-Grâce—Westmount community leader who knows what it takes to fight for our priorities in Ottawa. For more than two decades, she's been a proven champion for progressive values in government, public policy, and our democracy.
She served as a policy advisor to two Ministers of National Defence and Veterans Affairs, and as President of the Liberal Party of Canada, her leadership helped elect the first new Liberal majority government in 15 years. Most recently, she has been Executive Chair of Canada 2020 – one of Canada's leading progressive think tanks.
Anna has served on the boards of several local and national volunteer organizations, including WarChild Canada, the Pointe-à-Callière Museum, and La Fondation de l'Institut de Cardiologie de Montréal. She is also Founder of the Gainey Foundation, which provides funding for environmental and arts education programs for youth.
Anna is a graduate of McGill and LSE, and she and her husband Tom have called Notre-Dame-de-Grâce—Westmount home for more than 15 years. In her spare time, you'll often find Anna at the rink supporting their three kids' love of hockey or coaching their daughter's soccer team.
As Member of Parliament, Anna will work with Justin Trudeau and the Liberal team to keep Canada moving forward. Whether it's making life more affordable, fighting climate change, building safer communities, or growing a strong economy that works for everyone, Anna is an experienced voice that is ready to stand up for the priorities of Notre-Dame-de-Grâce—Westmount.